The Kingsville Music Society Presents:
Album Launch Party ft. Fresh Breath wsg Tim Swaddling & his Band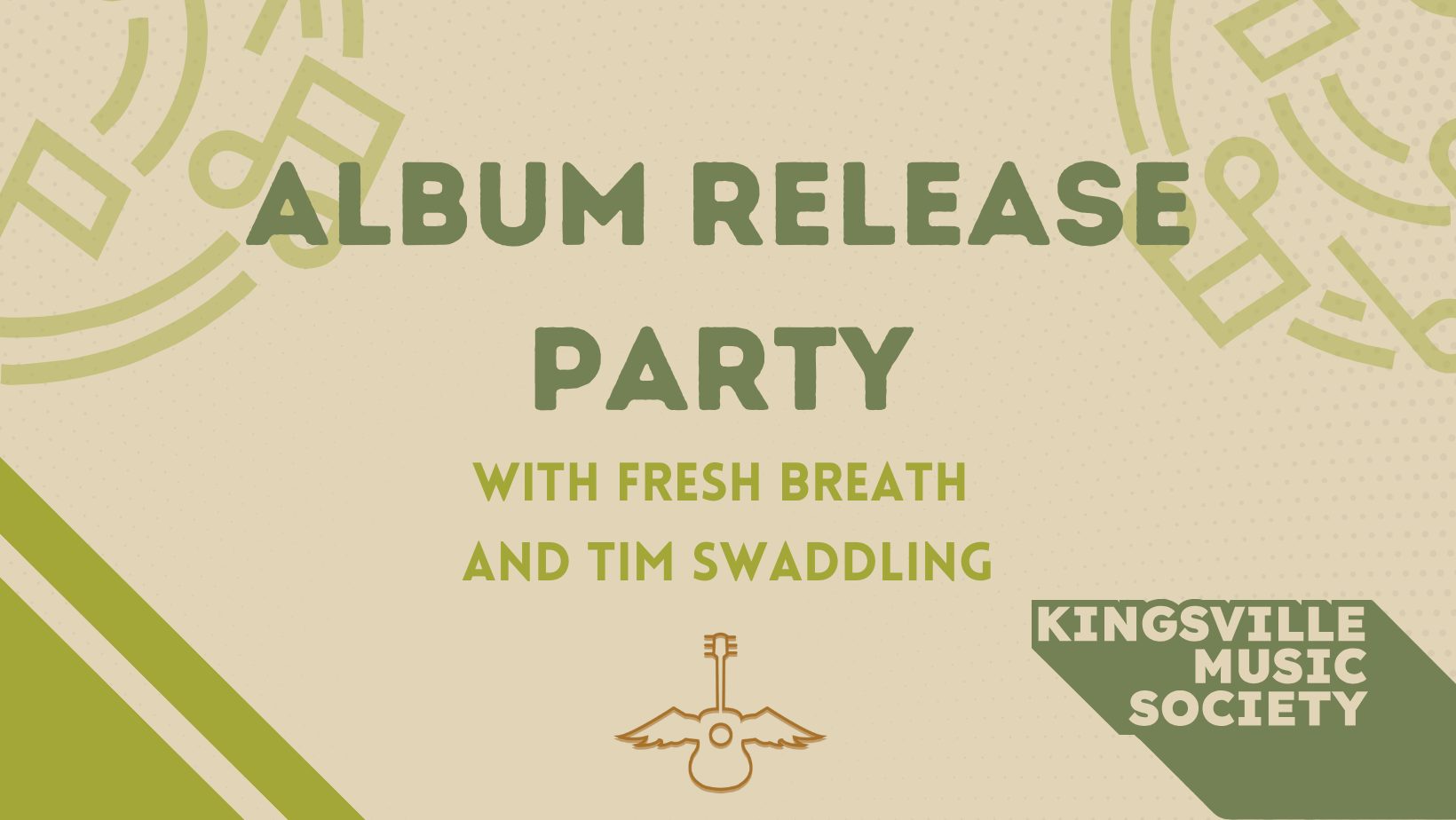 Press Release from the Kingsville Music Society:

DOUBLE ALBUM RELEASE PARTY

Join us for an unforgettable night of rock and folk vibes as we celebrate the much-anticipated double album release of Fresh Breath and Tim Swaddling!

Fresh Breath - Josh & Katie Pascoe, the dynamic husband and wife rock duo, bring their electrifying sound influenced by legends like Tom Petty and Alanis Morissette. Named finalists in three categories at the International Singer Songwriter Association Awards, they've been rocking stages across Canada. Don't miss the chance to catch them before they head back to Texas for a winter tour on South Padre Island!

Tim Swaddling - Hailing from Kingsville, Ontario, Tim Swaddling is a third-generation musician whose soulful tunes have been compared to a young electric era Bob Dylan. Armed with an old typewriter and the same guitar his grandmother played in 1932, Tim's music is a nostalgic journey through time and emotion.

 Live Performances, Good Vibes, and More!

Experience an evening filled with soul-stirring performances, good company, and the joy of music. Get ready to groove, sway, and celebrate the release of these incredible artists' latest works.

 Ticket Details:

General Admission: $30

Tickets available at https://kingsvillemusicsociety.tickit.ca/events/21181

 Spread the Word:
Invite your friends, family, and fellow music enthusiasts! Let's make this album release party a night to remember.