Tim and his band opened for Detroit's Henry Bemis & The Books at the Phog Lounge in downtown Windsor on Good Friday 2023. Phog was packed with folks from both sides of the border in a special show with Tim's drummer Scott Farago (from Grosse Pointe, Michigan) performing double duty with Tim's band and Henry Bemis & The Books. 

Notable setlist highlights included the live debut of a brand new song, "No Goin' Back", the live electric band debut of "Little Timmy" (from Manifests) and an electric / full band debut of a cover of Bob Dylan's "Simple Twist Of Fate". 

Read the full setlist here on the website.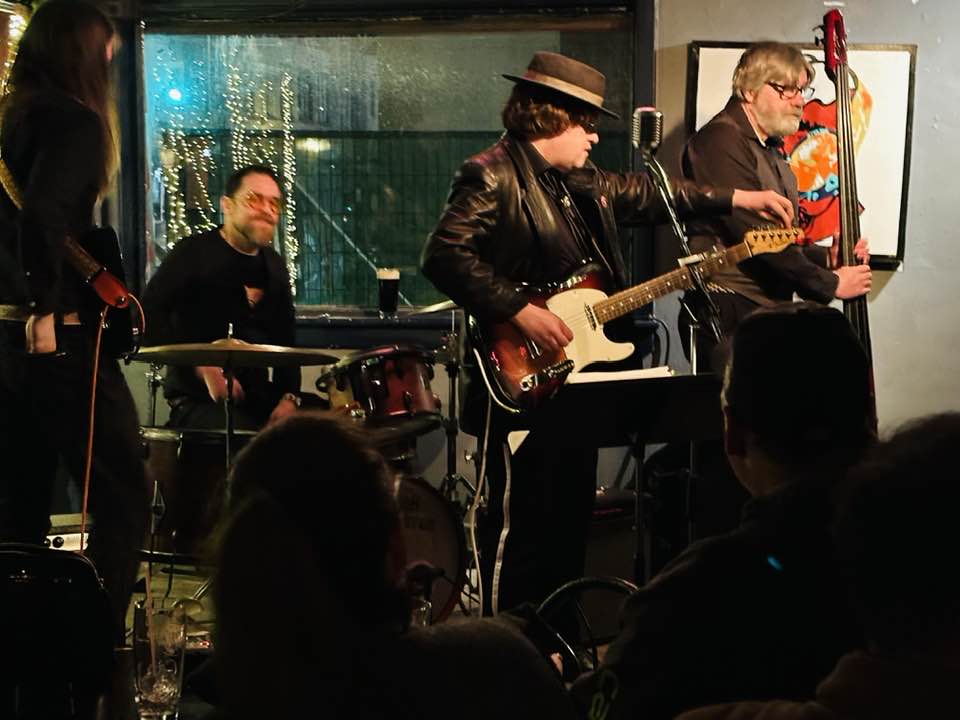 Photograph courtesy of Michael McCann